Dahua Video Intercom VTO2111D-WP - Adding a ding dong bell
25 Oct 2016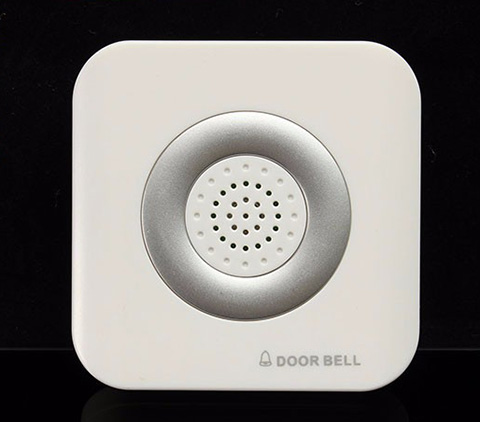 After installing the Dahua doorbell without any indoor station, I like to add a permanent ding dong bell so that we wont miss any call if we dont have our mobile devices close by. You can read my original review of the doorbell here.
This would only work if you are supplying 12 Volt through the same power supply to both the intercom and doorbell as it relies on a common ground. If your intercom is on POE, this will need some tweaking.
Here are the steps.
Step 1 - Order a doorbell with wire trigger function from anywhere as long as it has ground trigger. I ordered this US$4 doorbell from Aliexpress.
Step 2 - Open up your Dahua intercom ... dont proceed if you are too scare to wreck your brand new intercom. Unscrew the 5 screws holding the circuit board down. Hint - dont unscrew the 2 screws holding the camera (green circles in photo). Solder a wire to the trigger switch as indicated.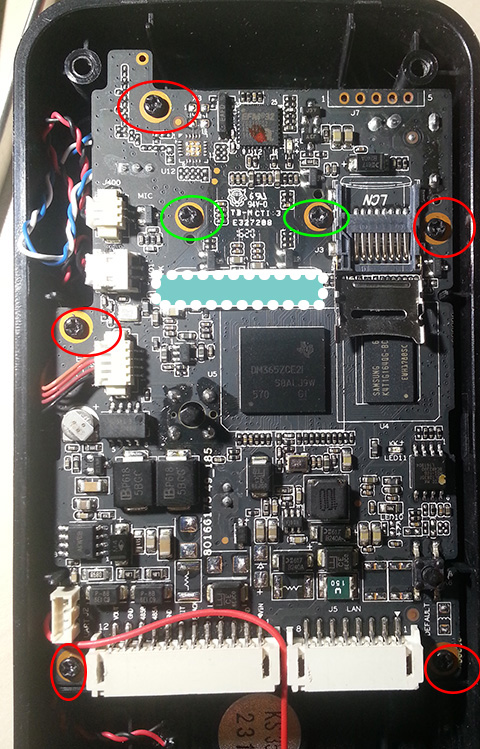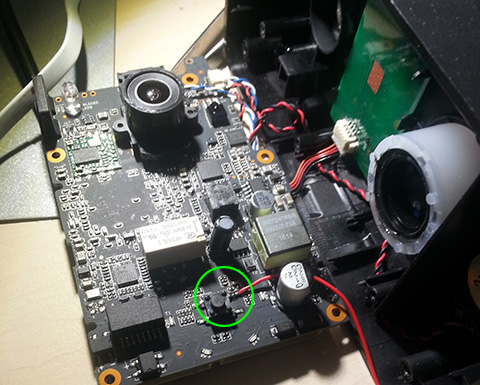 Step 3 - Here is the schematic. Pretty simple. It has 1 transistor, a couple of resistors and a couple of diodes. I just used what I have in spares so other values may also work. Experiment yourself. D1 / D2 provides protection to the video intercom. R1 provides the proper voltage to turn on Q1 Transistor when the Video intercom switch is pressed.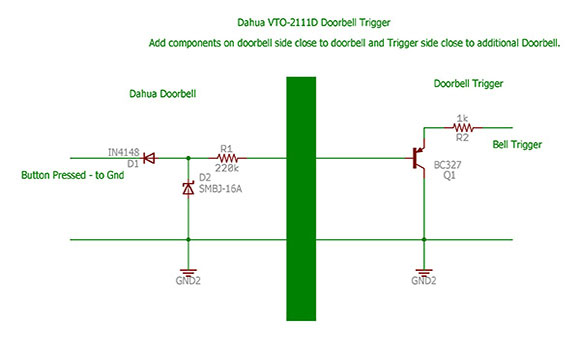 Step 4 - Solder D1, D2, R1 close to the video intercom as below. Used insulation tape or heat shrink where appropriate.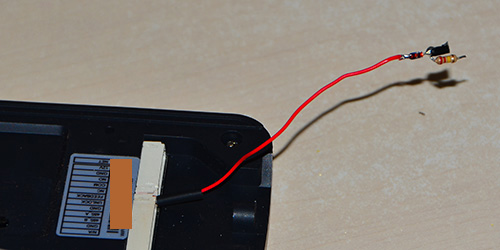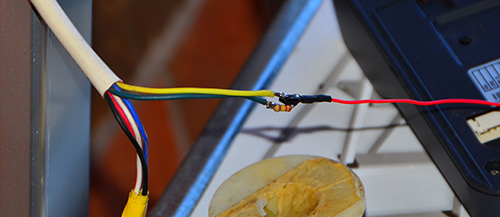 Step 5 - Solder R2 and Q1 inside the doorbell. Insulate and heat shrink!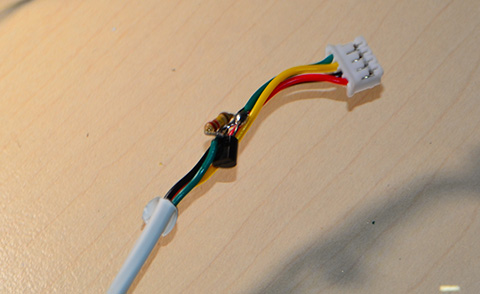 Step 6 - Connect the doorbell and the video intercom through any cable with at least 2 conductors you can find.
Step 7 - Put everything together and suppy 12V to the doorbell and voila!
So now when someone pushes the doorbell, it will do (you can listen to the recording here) -
Ding Dong bell ring twice ( I am quite far from the doorbell hence it appears a bit soft but I can tell you it is very loud)
the video intercom will say "Calling now please wait"
then the notification tone play on my iphone just before the audio finishes.
If you want to install more than one doorbell, replicate the Q1 / R2 but you may need to play around with different R1 and R2 values.
Enjoy. And if you think you cannot solder. Learn. It is so easy and very rewarding once you learn. By the way, I am not an electronics engineer and this is just one of my many hobbies haha! So do this at your own risk and my design could be totally wrong. Since you are only playing with 12 Volt so the only thing you can potentially kill is your expensive intercom! Ouch!